Hello there ...
Meet you next favorite bag.
Notebooks & Honey is an Atlanta small batch brand that sells the ultimate modern tote bag. These thoughtfully designed bags are stylish yet timeless and are available in five great colors. The tote bag is extremely versatile and super functional and can be used as a diaper bag, a laptop bag and everyday carry all the stuff bag.
Notebooks & Honey Collection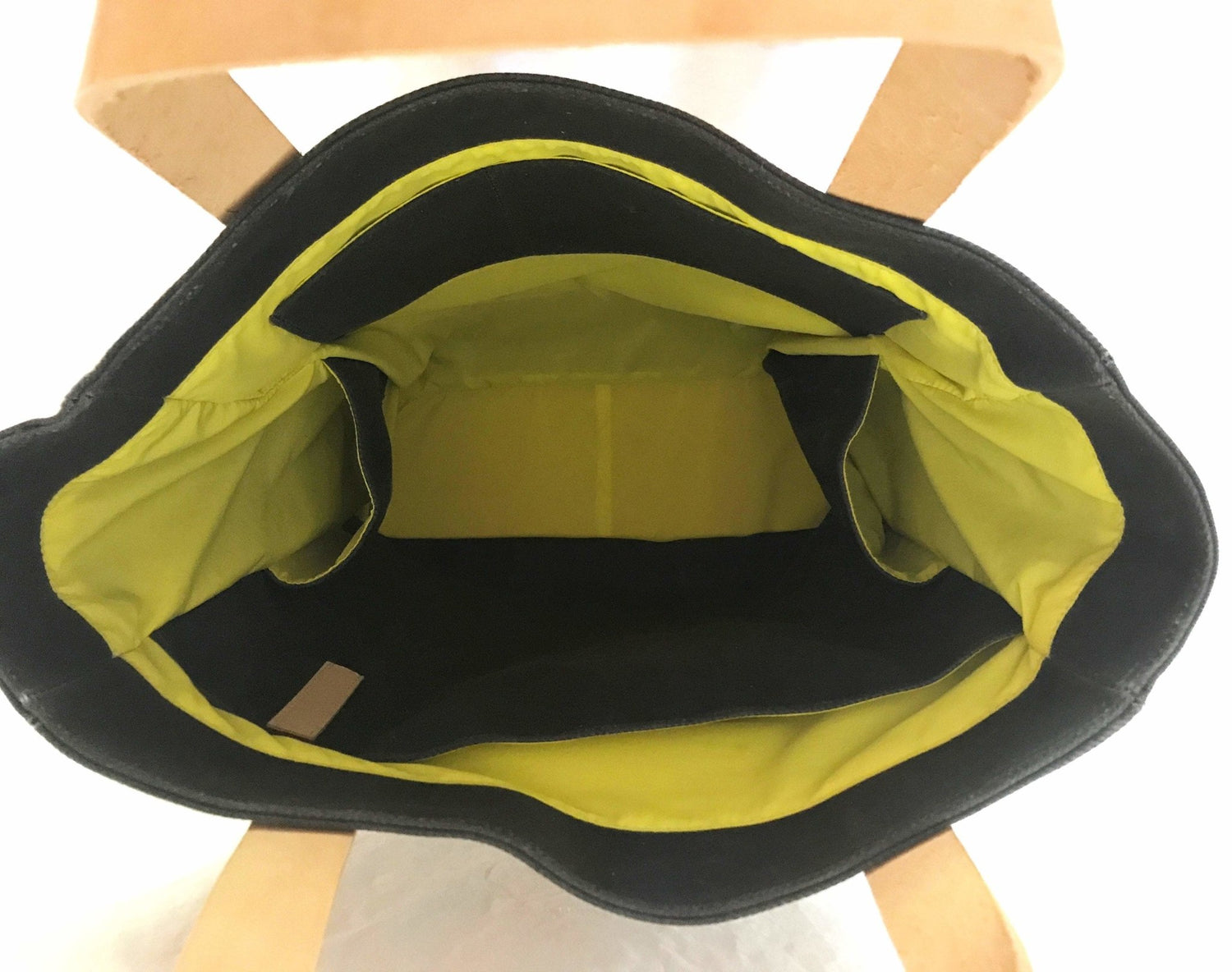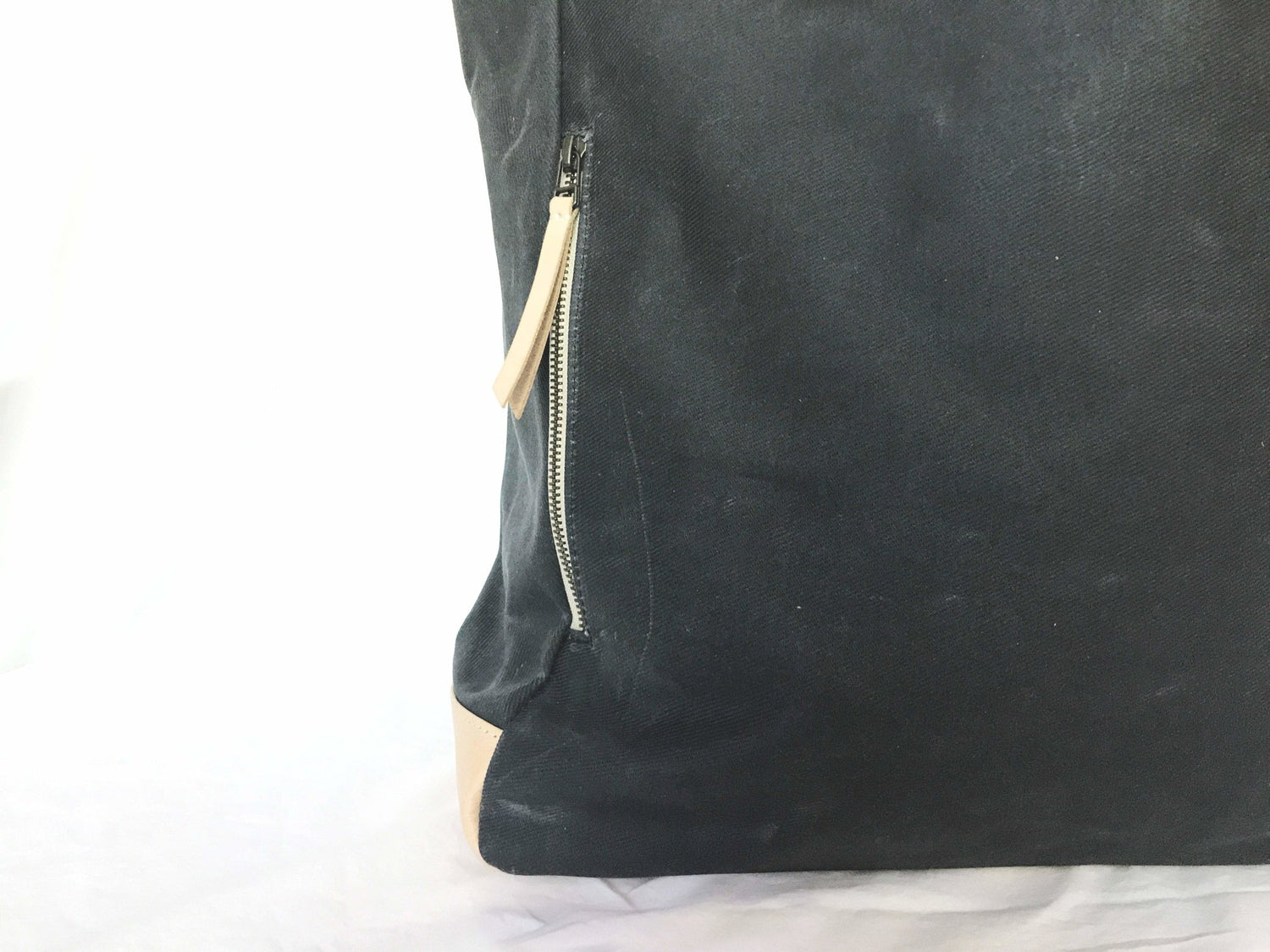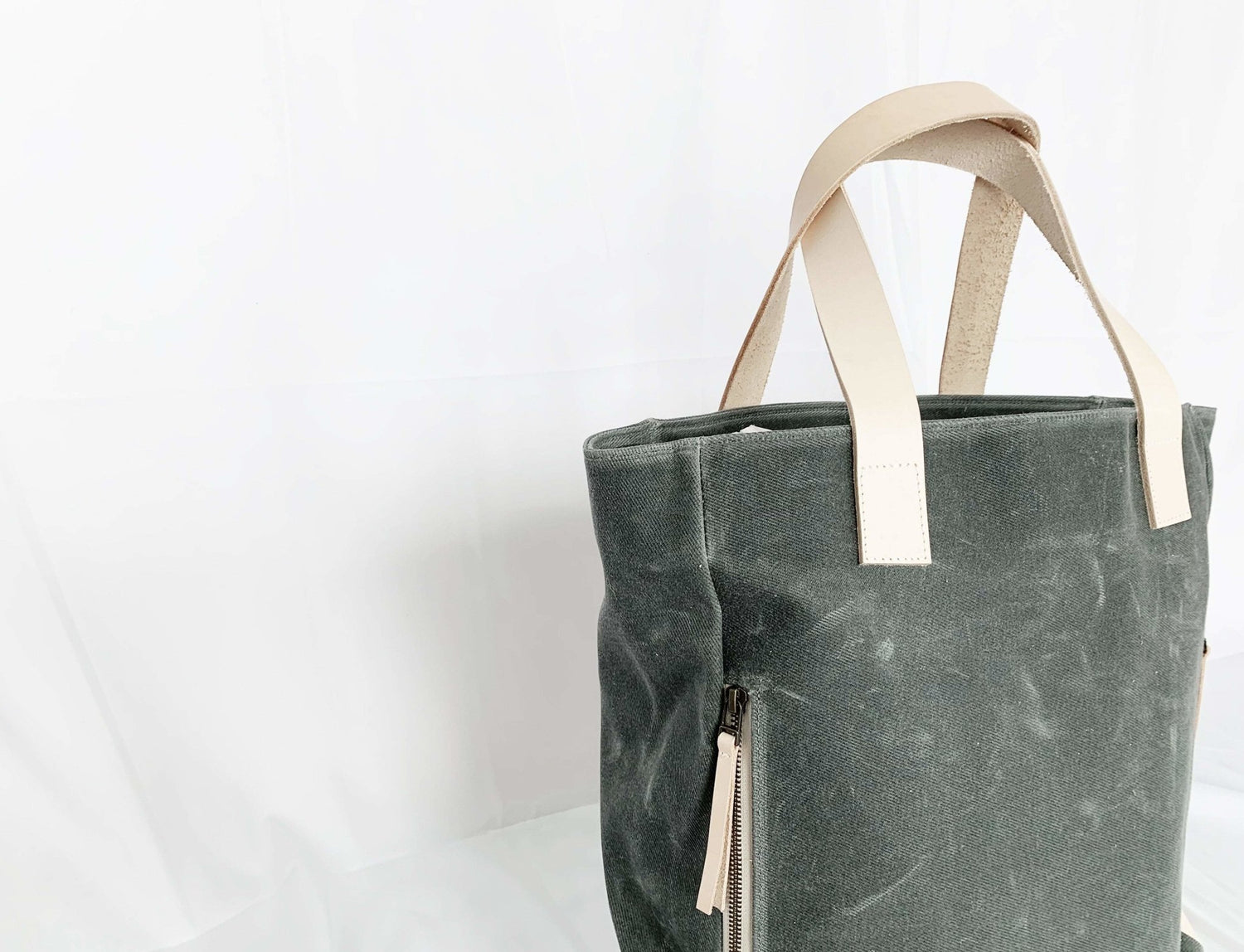 Charcoal Grey Wax Canvas Tote Bag - The Morning Person
Regular price

Sale price

$190.00
I like to call this one  "The Morning Person. that bliss and welcomed jolt after your first sip of coffee makes you ready to conquer the day." 
The N&H Story

 

This is a story all about how ...

a modern diaper/laptop bag for multi-tasking mommies (which are all moms, of course) was developed.  This has been a passion project of mine since the birth of my second child and in 2017, this vision became reality. 

 

First let's back up to how the this idea first came about... Above is an old photo of my first born/ daughter, whom I call "Honey", when she was a toddler.  She is now a full on kid and has two younger brothers. When I was pregnant with her and then, subsequently, with her brothers, I was desperately looking for a diaper bag that can easily transition into a laptop bag/big purse. Take the laptop out, pop in the diapers/wipes and sippy cups and off we go.  I looked for hours and hours online with not luck.  All the diapers bags LOOK like diaper bags; I'm not into that. I tried converting my large purses and totes into diaper bags, not really working either because the baby bottles kept tipping over and causing messy leaks and there were not enough perfect compartments.  Also, what about my laptop?! I need that for work, where do I put that?! I refused to carry two bags. I'm a freelance commercial interior designer and with three little kids and being a full time chauffeur and personal assistant to them, I constantly have my laptop with me so I can find the closest coffeeshop to work out of in between school and activity pick up and drop offs. And so here we are today... hence, NOTEBOOKS & HONEY. "Notebooks" referring to laptops, tablets, agendas, planners, actual notebooks and "honey" referring to the babies, kids, adult kids and  fur babies. 

 I'm so thrilled that this project has finally come to life.  It's truly a product that I wanted to make for myself, because I thought there was a gap in the market. I'm not trying to reinvent the wheel... it's a bag and it has pockets. But I needed the right pockets with the right material choices and size to make it the absolute versatile bag. Although I have many bags, cause I love bags, I needed one that I can use for everything day to day... take to work, take to the store, to lunch, to the playground, to drinks, on a date night.  I want a bag that is modern and stylish enough to want to carry all the time but has sturdiness, functionality and is a bit rough and edgy.  I absolutely indulged and made the bag to suit me, so you will see that a lot of the thoughts and engineering of the bag is based on how I would use it and I just hope that people who think the same way will enjoy it too!

 I don't know how far this journey will go, but as a designer, I want to create a beautiful and functional (because I'm a practical gal) product that is out there and available to the world.  At the moment, this is a small batch production but believe me, I already have dreams for more color combos and even more versions of bags that are almost perfect but not quite there yet.

 

Let's see where this adventure takes us. 

                                                                     

                                                                                                                                                                                                          ~  Cheryl 

  

 

 
A Guide to the Bag

       The key component that switches this bag from a diaper bag to laptop bag, is the large interior side pocket.  

This pocket can fit up to a 15" laptop (with case) standing straight up, books, folders, or a set of diapers, extra clothes, etc.

  It's so versatile, take out the laptop and pop in the diapers! 

          Another function that I'm a bit too excited about and,  I believe, is a huge miss in bags is a dedicated pen holder. The pen pocket perfectly fits three pens with pen lids/hoods.  As a designer and paper daily planner user (yes, I'm one of those), I am constantly digging for pens and highlighters that are lost in the abyss of a bag.  

 

           I was very strategic about the all important front pockets.  Vertical zipper pockets intentionally skim the edges of the bag so they seem to disappear rather than take center stage.  The pockets are offset, so one pocket is deeper than the other in order to give options to various carrying needs.  I use the larger pocket for my headphones, security badges, candy and extra key or something that I don't want to get lost in the interior of the bag. 

 

       

Inside, two pockets are designated to hold 

baby bottles, sippy cups, water bottles and even some coffee tumbler (not to mention beer and wine bottles, just saying). 

Since all bags are lined with taslan nylon, the interior can be easily wiped if there is a little spill. Obviously, if you aren't using the interior pockets to hold beverages, these pocket are great to hold whatever smaller item that you don't want to get lost in the mix (e.g. great for packs of tissues, small snacks, etc.

Perfect for your phone and then some.

         A mobile phone pocket measuring 4" w x 5" H is perfectly flush to the bag to insure the phone fits comfortably yet snuggly. I carry the bag typically on my right shoulder, so selfishly, I designed the mobile phone pocket to be on the left interior side so it is an easy grab for the phone. There is also a small interior pocket that compliments the mobile phone pocket.  I often use this pocket to hold my keys, small toys that need to be easily accessible (e.g. little legos) and the almighty pacifier.  

            The other, smaller,  front zip pocket is designed to perfectly fit a pair of sunglasses, without the case.   I find that I usually have sunglasses on but never have a case so this is literally a built in compartment to house the sunglasses so they will not shift around yet is protected by the soft taslan lining.  I'm typically a right shoulder bag carrier, so I designed the smaller/ sunglasses pocket so that if I carried it on my right shoulder, the pocket is easy accessible to my reach.  Obviously, you can use this pocket for whatever you would like, for instance, keys, headphones, gum, etc. ... I was just so tickled to have this place to hold my sunnies! 

 

           The back exterior holds a small "hidden" pocket that is a perfect fit for items that need to be easily accessible, yet discreet, from the outside.  I typically put my valet or garage gate tickets there (perfect size by the way) because I've learned that if I don't have them in the same place everytime, I can't seem to find them when I need them! On the back is also the lovely ( notebooks & honey )  logo stamped in leather. 




Comfy and sturdy handles.

           Each bag has two 1 1/2 wide straps made of 7-8 oz vegetable tan leather. These are sturdy straps with widths that are a comfortable fit on your shoulder, especially when the bag is loaded down with all of your daily essentials.  I love that there is a rawness to the underside of the handles which adds to the no nonsense-ness of the bag. 

    

This bag has "good stand".

             One of the important characters I really wanted to incorporate is that the bag, especially given the  large size, has "good stand".  Meaning that the bag is sturdy enough that it can stand up on its own.  As a large bag carrier, I often just want to plunk a bag down and this is especially important when you have a lot of items in the bag and need easy access to it.  Whether I'm at lunch with the kids or working in a coffeeshop, I often have the bag next to me and literally start throwing items in the bag as I go, especially when I have my hands full with the kids; having a bag with good stand makes your shot even easier.  
FYI

 1.Notebooks & Honey bags are made of 100% cotton 18 oz. filter twill.  There is a TexWax finish, making it a durable, water resistant and weather tough wax canvas great for everyday uses and adventures. Each bag is paired with a 100% nylon taslan lining that is soft yet strong and also water resistant.  The straps are 7-8 oz vegetable tan leather and are paired with a thinner version of vegetable tan leather for the bottoms, zipper tabs and logo.  The wax canvas and vegetable tan leather are meant to have their own unique characters that will show through as the bags weather and patina and over time and use.  There is an edginess to the material choices that, paired with the design, give the bag a sophisticated yet down to earth look. 

2. Wax canvas is not only durable, but long lasting and can be used for years without being washed but life happens and spots and stains happen so the best way to clean the wax canvas is to use a damp cloth or soft brush, with mild soap if necessary, in the areas that need attention. DO NOT dry clean and DO NOT use detergent on wax canvas.  

 3. All bag sizes are 15"W x 17"H x 5" D. The handles add an additional 8.5 inches in height and the bag measures approximately 15" when open wide.   The bottom of the bag hits ergonomically at palm level and the 1.5" wide straps rest comfortable on the shoulder. 

 4. Free shipping is provided for orders over $25. A flat shipping rate of $5 is added for all other orders. Orders within the continental United States will be sent via UPS Ground or USPS Priority Mail.  For US post office boxes, Alaska and Hawaii orders, packages will be sent via USPS Priority Mail.   International orders will need to pay for shipping charges, custom fees, etc., please email me at hello@notebooksandhoney.com if you are interested in a world wide purchase. Shipments will typically be processed within 2-4 days or receiving your order. 

 5. Notebooks & Honey is an online store based out of Atlanta, GA.  The design, production, fulfillment, marketing and business end is based in the ATL,  but the sewing of the bags are from our manufacturers in New York City.  Sales tax will be charged while applicable. 

 6.  Various payment methods are available including most major credit cards via Shopify Pay, Apple Pay and Paypal.

 7.  Unfortunately, Notebooks & Honey does not accept returns. However, I am happy to exchange the bag if the item is defective. All exchanges must be received within 10 days of the date that your order was shipped.  Please contact us as soon as possible so we can begin to resolve the issue. 

 8. The logo ( notebooks & honey ) is one that people often ask about ... I love hidden messages and as a designer, I love the visuals and stories behind a product, so the parenthesis is a "fyi" of what can go in the bag, so in the case of Notebooks & Honey, I want to tell people that work related and kids related items can go in the bag.  Also, as a double meaning, I think the logo visually resembles an open bag. 

9. Each component of the bag is well thought out and purposeful. Make sure you check out our Guide to Notebooks & Honey to find out more about the love and care that went into designing this bag. 

10.  Follow Notebooks & Honey on Instagram, Facebook and Pinterest (heart / like / pin) and help us spread the word! Also, if you would like to @ or # us in with your Notebooks & Honey bag,I would love to feature you on our sites (thanks in advance).  I always have my Notebooks & Honey bag with me and find it an interesting challenge to show you various parts of Atlanta or whereever I'm traveling, so follow along if you want a glimpse of where N&H is going.  

11. Notebooks & Honey is a wholesaler now! If you are interested in being a stockist, feel free to contact me or go to the WHOLESALE page to submit your enquiry. 

12. If you are an influencer, blogger or love the brand so much that you want to help to spread the word, let's talk! Notebooks & Honey is always on the search for brand collaborators. 

13. If you have any questions or just want to say "hi, hey there", email me via: hello@notebooksandhoney.com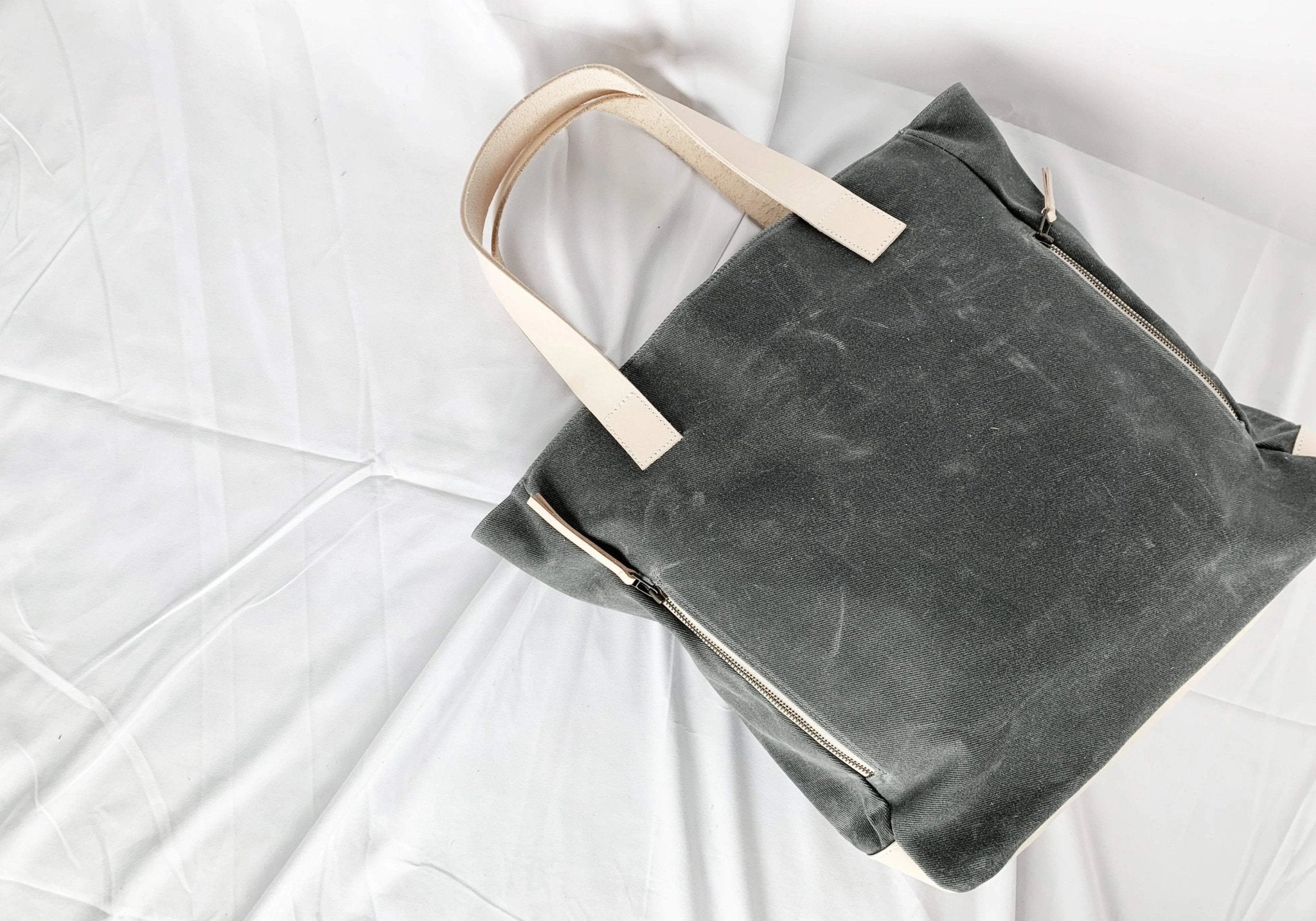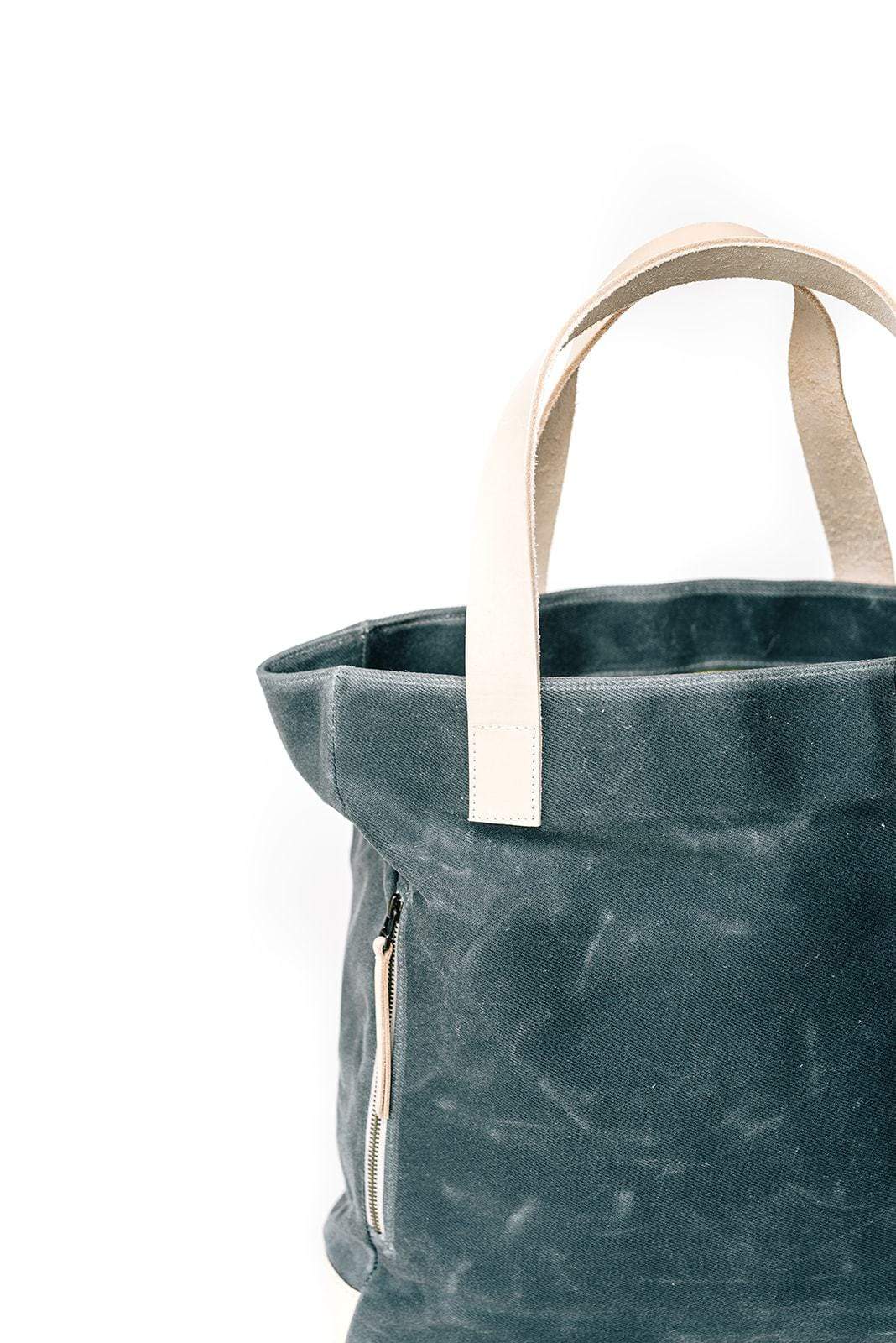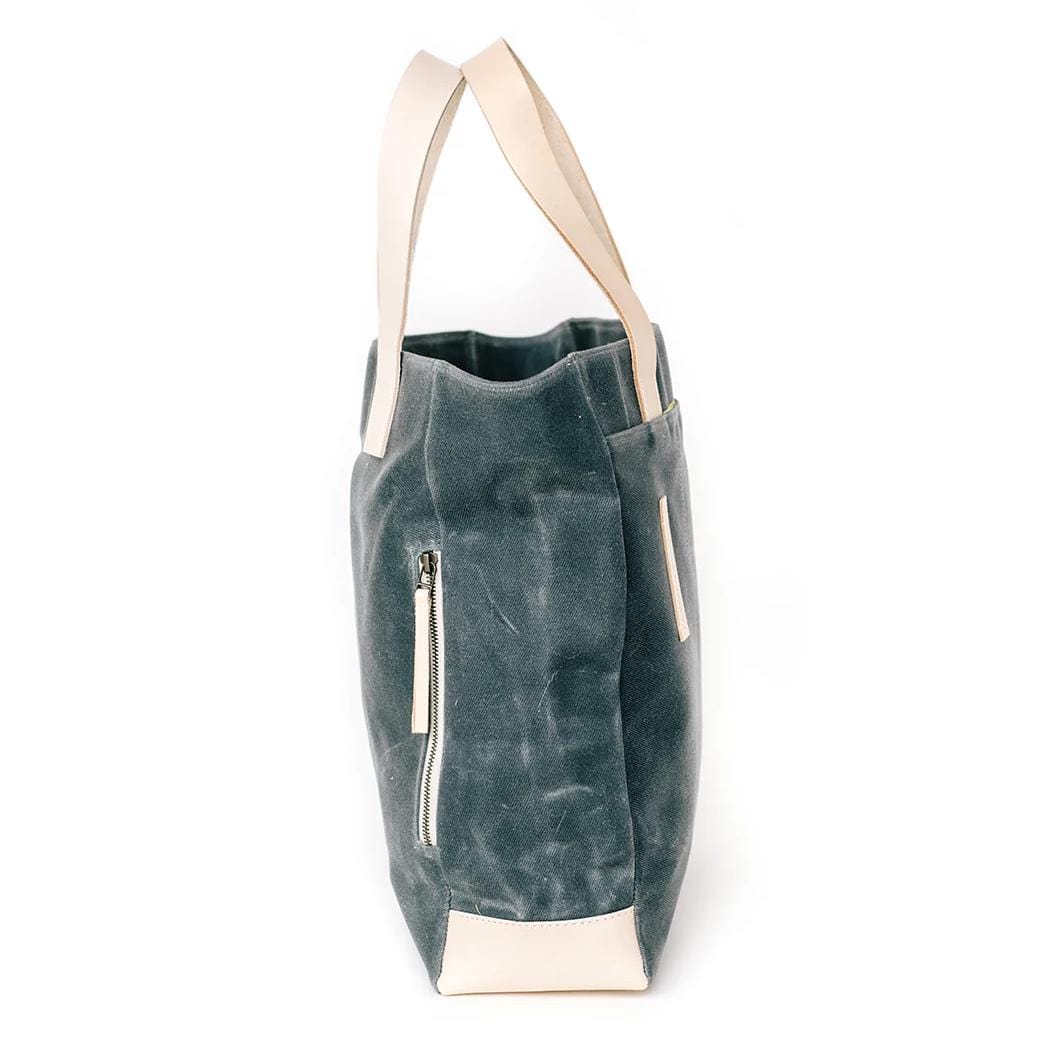 I spy with my shopping eye ...
Quick view

Catchall pouch (Mini) - Virginia mini case

Regular price

Sale price

$20.00
Quick view

French Market Bag // PICKLE

Regular price

Sale price

$18.00
Quick view

Cassette Tape Wallet - FUSCHIA

Regular price

Sale price

$25.00
Quick view

A Little Bag of Rewards ( Pouch with Fun Reward Ideas )

Regular price

Sale price

$20.00
Quick view

Hip Bag - PLAID

Regular price

Sale price

$30.00
Quick view

Neon Yellow/Kraft Notebook

Regular price

Sale price

$16.00
The only bag that you will need.
A Guide to Notebooks & Honey
These bags really speak to my aesthetics and design moto ... which is inspirational yet functional.  I would describe the bag as intentional, clean lined and  modern yet familiar.  Read the below "Guide" to find out about how each design element was thoughtfully crafted. Also, click on the button to find out more about Notebooks & Honey. 
LEARN MORE