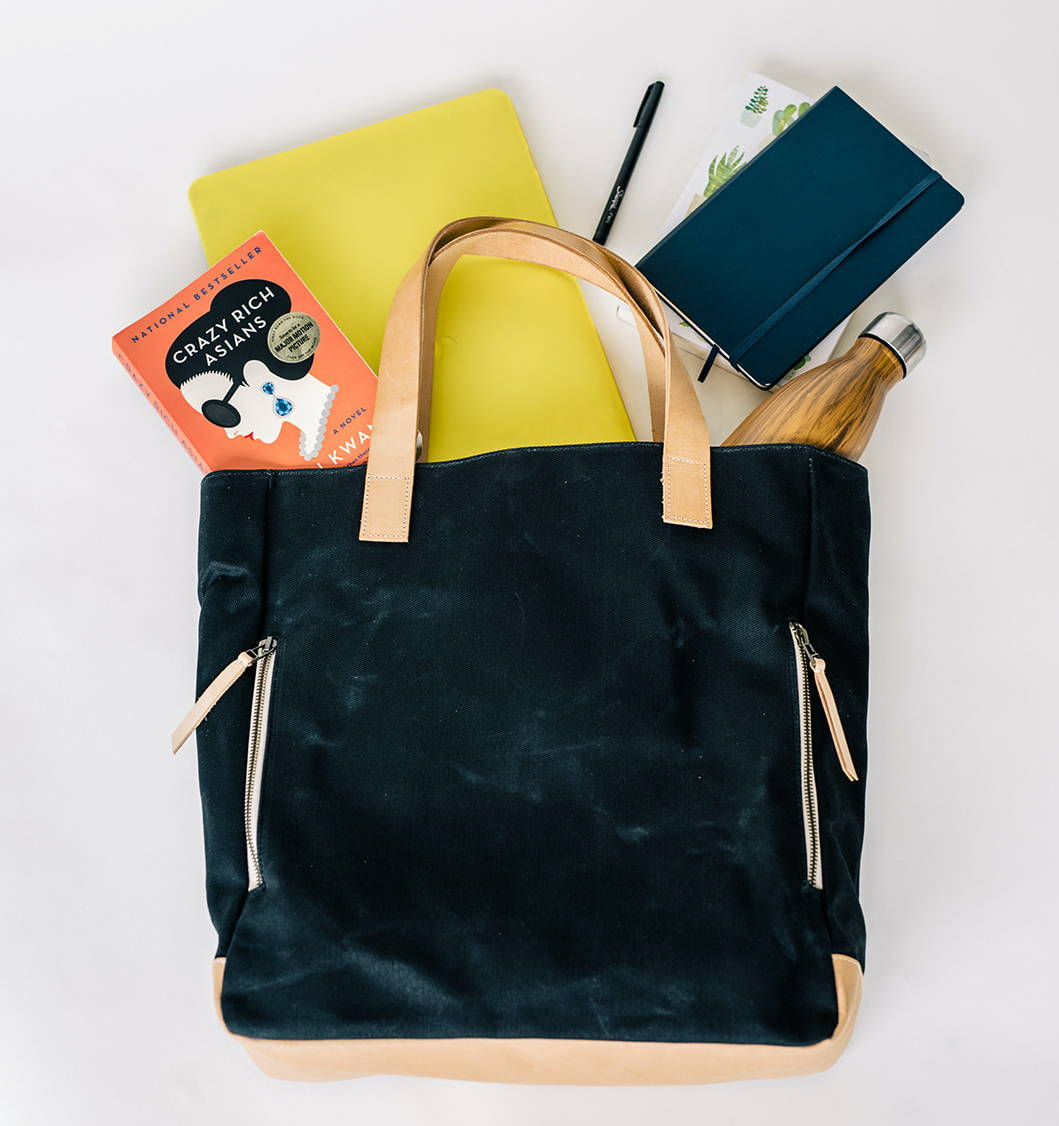 Your everything laptop bag.
Looking for a bag that is the ultimate carryall tote that holds your laptop and then some? Notebooks & Honey bags are large tote bags that have a designated pocket for your laptop, that way, not only is your laptop nice and snug but that also means you have so much space in the bag for all of your everyday essentials. Plus, this is a pretty sharp looking bag ... modern, yet timeless. This is your new favorite everyday carry all the stuff bag!
Visit these blog posts to find out more about the laptop bag adventures of Notebooks & Honey.
THE ONLY BAG THAT YOU WILL NEED
Long gone are the days where you are carrying around multiple bags, one for your laptop and one for all of your other everyday stuff. You know, the essentials. Of course, you can just pop a laptop in any 'ole bag, but with Notebooks & Honey the interior pocket specific for laptops (yes, even the big sized ones!) is the way to go. Don't always carry around a laptop, you can also carry your books, notebooks, planners, etc. in the large interior pocket and there is even a (mind blowing) pocket for easy access pens. Enjoy this bag and its many thoughtful design, such as two interior bottle pockets and various sized pockets throughout for all of your life's essentials. Take out your laptop and hey, you have an amazing carryall bag ... it's that easy.
Oh, you need items to go in your bag too!
Curated for your laptop bag