Do you want a diaper bag that doesn't scream "hey, diaper bag over here!" ?! Well, look no further, Notebooks & Honey totes are the perfect carryall bag for the modern mom that you know you are. This ultimate modern tote has perfect pockets for all of your diapers, wipes, pacifiers and even two interior bottle pocket holders. Let's face it, you know cool moms only carry the coolest diaper bags, right?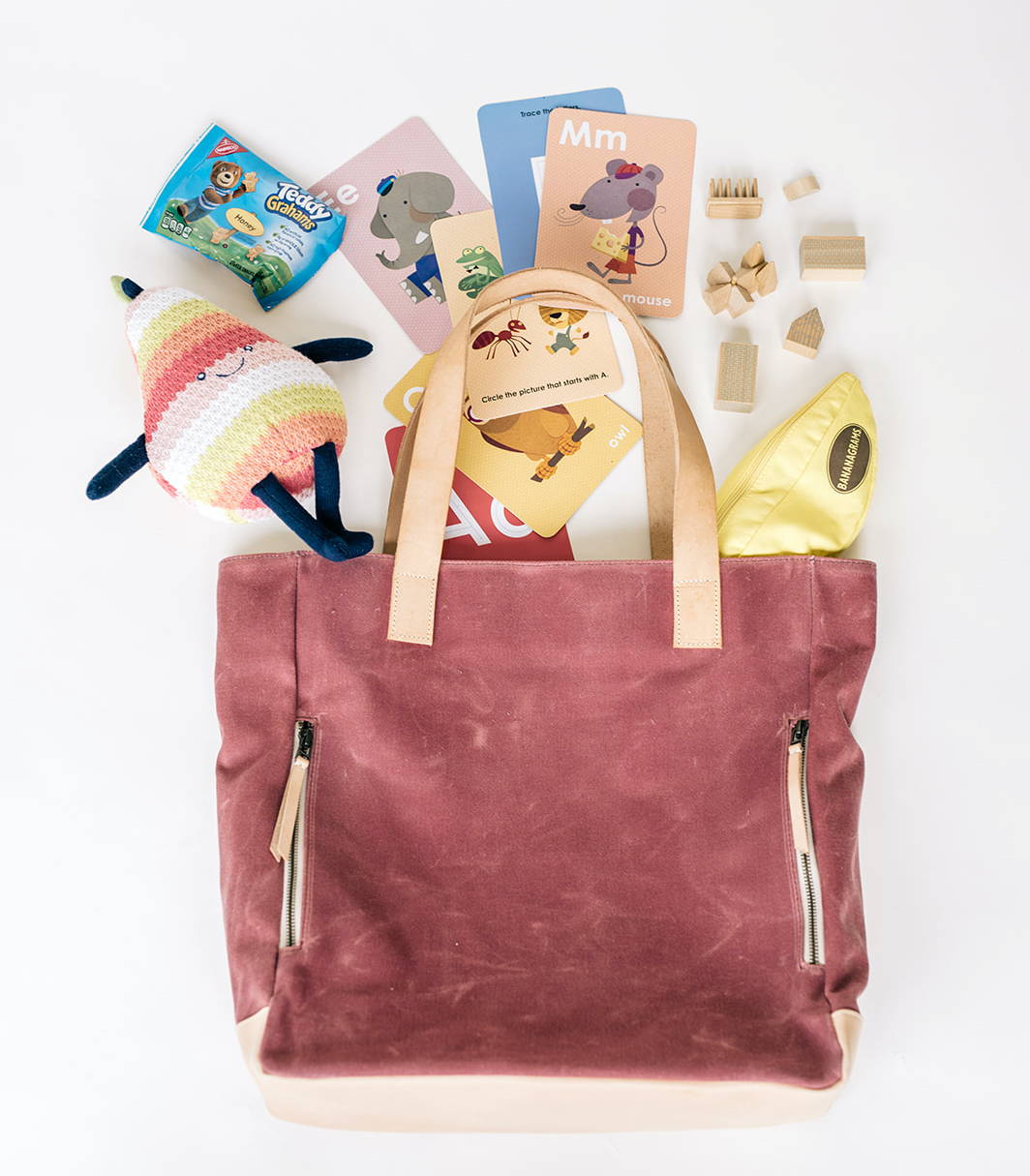 Visit these blog posts to find out more about the diaper bag adventures of Notebooks & Honey.
A DIAPER BAG THAT WILL LAST EVEN AFTER THE DIAPERS
I don't think it's stressed how often diaper bags are used for such a short period of time and then, they are not used anymore because they aren't designed to WANT to be carried past the baby phase. With the Notebooks & Honey diaper bag (aka, ultimate modern tote bag ), you'll want to use this bag even past the diaper phase. I don't have babies anymore, but I do have young kids, and I'm still carrying their markers, coloring books, books, toys, water bottles, etc. for them when we go out. Why? Because that is what moms do! The great thing about this diaper bag is that it's the best carry all the stuff bag, even after you and your kids have outgrown the diaper phase. A mom's work is never done, but you know you love it.
Oh, you need items to go in your bag too!
CURATED FOR YOUR DIAPER BAG